Are you looking for the best NFT aggregator platform?
Perhaps you're also tired of having to buy multiple NFTs individually and rather complete your purchases in bulk?
Well, we've got you covered because we've done the research and have put together a list of the best NFT aggregation platforms out there.
In this article, you'll not only learn why it's advantageous to use these NFT aggregators but also which ones stand out from the crowd.
Let's get right to it.
Key Points (tl;dr)
An NFT marketplace aggregator consolidates the listing inventory of multiple different marketplaces, allowing users to gain full transparency of the market and also buy and sell NFTs in bulk without having to interact with each separate marketplace.
NFT aggregation platforms come with various benefits, including a single interface and bulk transactions, but also potential gas savings of up to 40%.
The top 3 aggregator platforms for NFTs that you should know right now are:
For a detailed analysis on the top 3 NFT aggregators, PLEASE SCROLL FURTHER DOWN THE ARTICLE.
Like this content? Then share it!
The 3 Best NFT Aggregator Platforms in 2023
Here's the answer. Great article by @ChrisHeidorn right here: https://tokenizedhq.com/nft-aggregator/

www.tokenizedhq.com
What Is an NFT Aggregator?
NFT aggregators consolidate the inventory of multiple NFT marketplaces and platforms into a single unified interface. This gives buyers unprecedented visibility of the market, allowing them to compare prices and also acquire NFTs from various sources in one bulk purchase.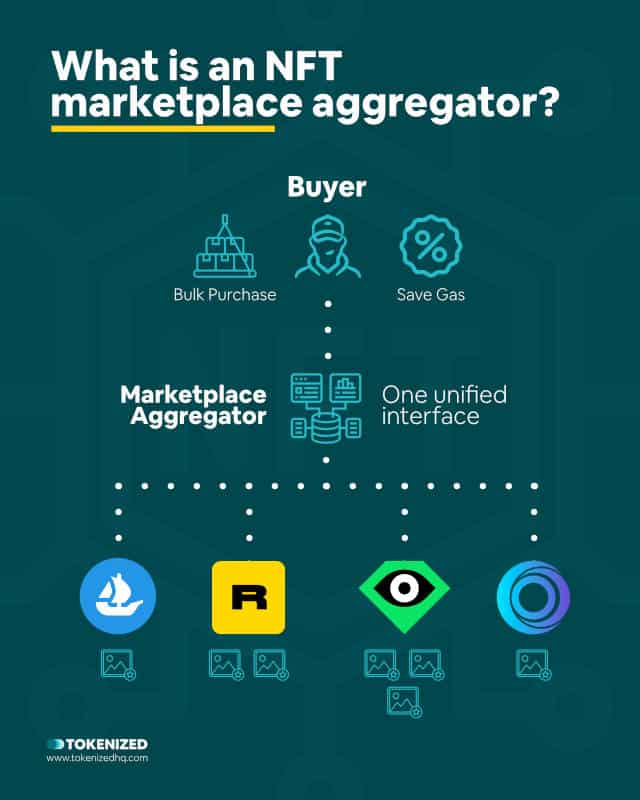 The NFT industry is still in its infancy and despite the mind-boggling speed at which things are evolving, it's still quite fragmented.
This can present a massive challenge for newcomers who want to enter the scene and simply don't know where to look.
And it's not like we're talking about whether you should be buying your NFTs on OpenSea, LooksRare, X2Y2, or any other OpenSea alternatives.
That choice is already challenging enough as it is because it forces users to choose between optimal liquidity and a better user experience.
No, the problem is much deeper than that.
The NFT industry will invariably face challenges in its growth as ecosystems continue to compete against one another.
The end-user rarely cares what platform something is built on and with most NFT collectors it is no different.
Most of you are already familiar with aggregators since they are very common in the eCommerce space.
Have you ever visited a site that compares the price of a product across various online stores?
Well, that's a shopping aggregator.
And NFT aggregators essentially do the exact same thing.
Instead of focusing on a single marketplace that is trying to gain as much market share as possible, NFT aggregators focus on what's most convenient for the customer.
NFT aggregators consolidate the inventory of multiple NFT marketplaces and platforms into a single unified interface.
This approach comes with various benefits for NFT buyers.
What Are the Benefits of Using NFT Aggregators
NFT marketplace aggregators provide several benefits to buyers and sellers alike. They help tackle the challenge of limited liquidity in the market by providing data transparency. They also extend functionalities that primary marketplaces may be lacking and they can save traders a considerable amount of gas.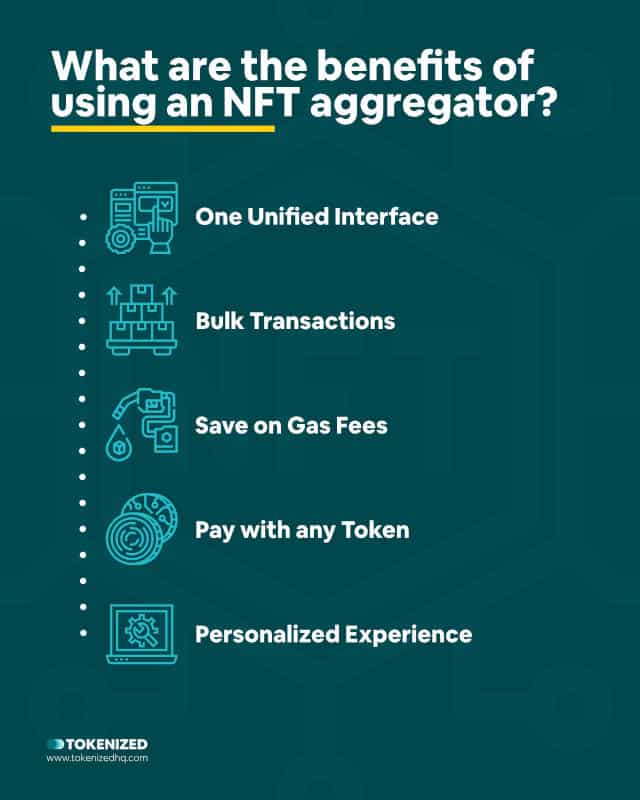 While there is a strong incentive for sellers to seek out the NFT marketplace with the highest liquidity (usually that is OpenSea), the story is quite different for NFT buyers.
If you are buying, there is literally very little reason why you would not choose to use an NFT aggregator platform.
Here are some of the main benefits of using an NFT aggregator:
1. One Unified Interface
Rather than switching between various different NFT websites and figuring out where you can strike the best deal, an NFT aggregator will display the inventory of multiple marketplaces within on interface.
This not only saves you time but also increases overall data transparency, allowing to you snipe for bargains without the need for an advanced NFT analytics tool.
2. Bulk Transactions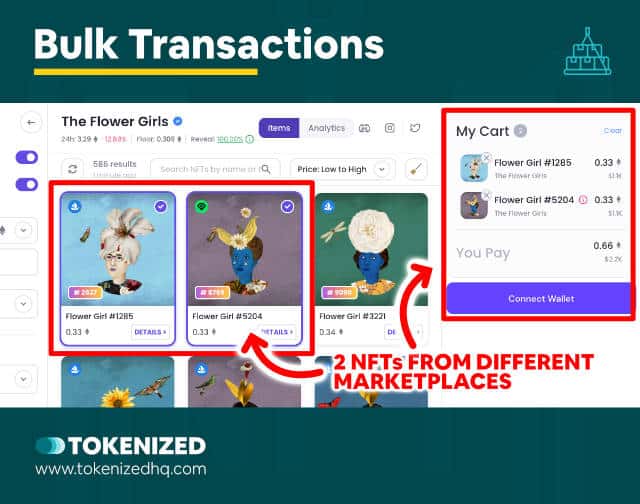 If you want to buy multiple NFTs you usually have to complete each purchase individually.
Not only is this a cumbersome process, but it can also lead to higher purchase prices as people notice your buying activity and increase their list prices.
Bulk purchases allow you to literally "sweep the floor" in one go and if a particular NFT is no longer available, you'll just receive a refund.
3. Save on Gas Fees
That's right, the best NFT aggregators have optimized their smart contracts in a way that lets you save up to 40% on gas compared to buying directly via the NFT marketplace.
You see, high gas fees are not only the result of supply and demand but are also caused by the sloppy coding of smart contracts.
Inefficient smart contract source code can have dramatic effects on gas fees.
4. Pay With Any Token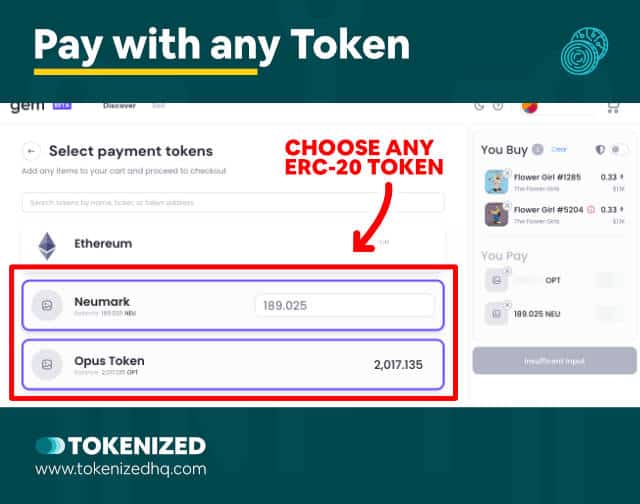 While this isn't a feature that all NFT aggregators offer, some of them allow you to pay with any ERC-20 token you like.
The platforms that offer this feature are effectively acting as a decentralized exchange, similar to UniSwap or SushiSwap.
They monitor liquidity pools for various tokens and if they can offer a rate on your tokens, they'll accept it as payment.
5. Personalized Experience
In order to use any of the dApps, you will need to connect your cryptocurrency wallets, such as MetaMask or a MetaMask alternative.
Since the dApp can now look inside your wallet's address, the NFT aggregator platform should technically be able to personalize the interface based on the NFTs you already own.
While we have yet to see this type of user experience, we believe this is something that could add significant value to users.
CAREFUL: One of the hidden drawbacks of using NFT aggregators is that you will most likely not benefit from any trading rewards generated on platforms such as LooksRare. This is because the platform is acting as the buyer on your behalf. However, we know that most NFT aggregation platforms are working on a solution to forward these rewards to the buyer. Both Gem.xyz and Genie.xyz have already implemented this feature!
3 NFT Aggregation Platforms You Should Know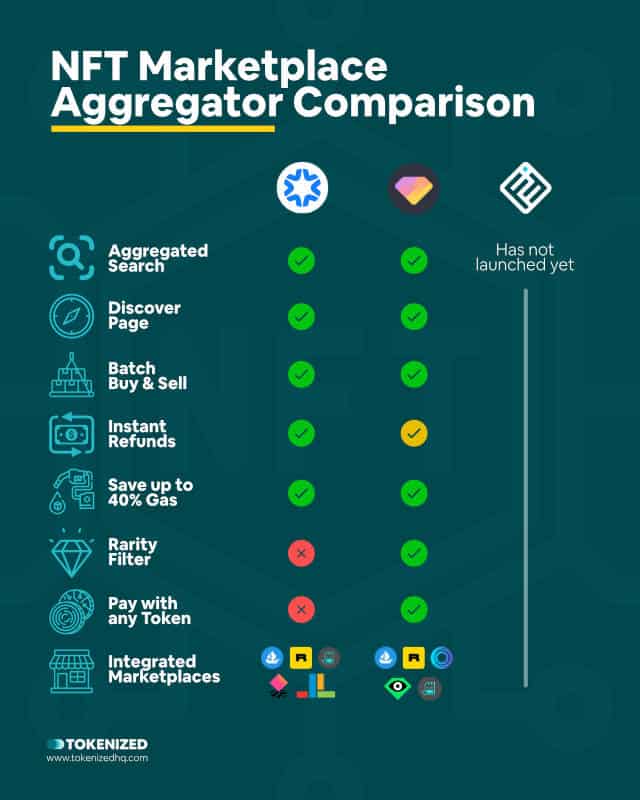 Now that you've understood some of the key benefits of using NFT aggregators when you go shopping for NFTs, let's look at the 3 best platforms on the market right now.
While each platform effectively does the same thing, their feature sets are not 100% identical and not all of them cover the same marketplaces.
So let's have a look at the pros and cons of each NFT aggregation platform.
1. Genie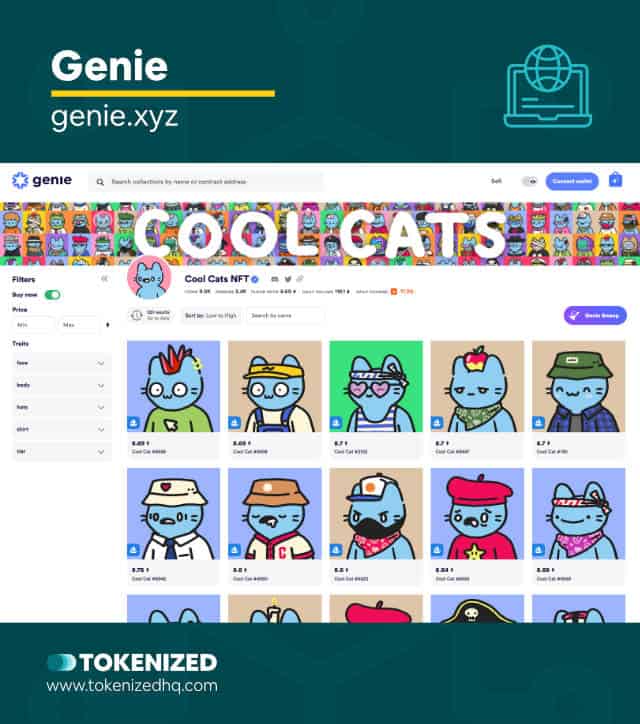 Genie was the very first NFT marketplace aggregator to hit the scene and it made quite a splash at the time, especially amongst big investors.
The ability to batch buy NFTs across multiple marketplaces was revolutionary and that's also why Genie remains the top dog in the space.
They recently released Genie 2.0, which might only look like a revamped user interface, but they did a lot of work under the hood as well.
Features include:
Aggregated search function
Discover page
Batch buy and sell
Instant refunds on unavailable items
Save up to 40% on gas
Marketplaces covered:
OpenSea
Rarible
Larva Labs
NFTX
NFT20
2. Gem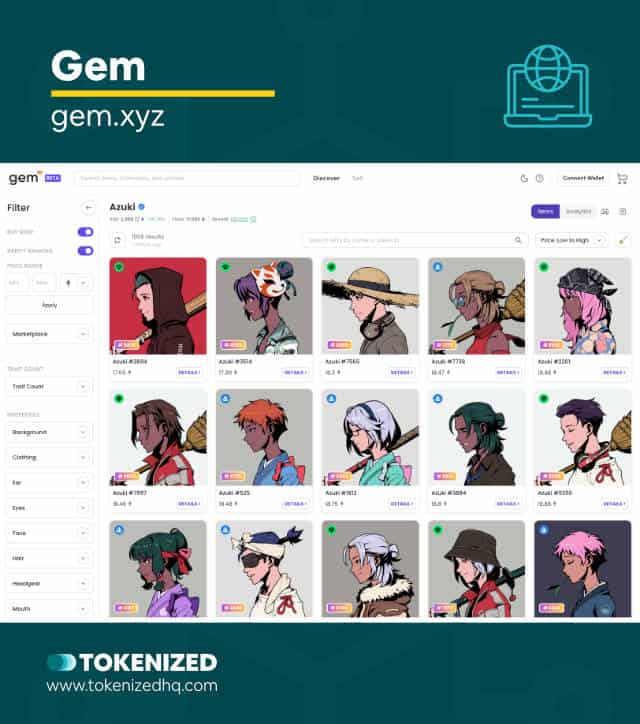 UPDATE: Please note that Gem was recently acquired by OpenSea. For more details, please read the official press release from April 25th, 2022: "OpenSea Acquires Gem to Invest in 'Pro' Experience".
Gem is a fairly new NFT marketplace aggregator, but even though it's still in public beta, it has already become one of the most popular platforms.
We genuinely believe that Gem NFT has lit the fire under Genie's bum.
Not that anything was ever wrong with Genie, but a little competition is always good and Gem was definitely a breath of fresh air in this space.
Features include:
Aggregated search function
Discover page
Batch buy and sell
Save up to 40% on gas
Pay with any token
Rarity filter
Marketplaces covered:
OpenSea
LooksRare (this is big!)
Rarible
X2Y2
NFT20
3. Flip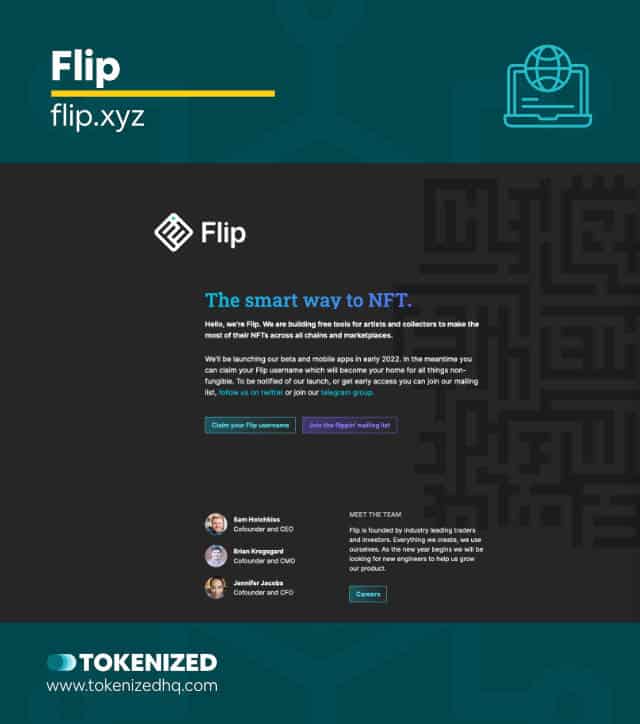 Although Flip hasn't launched yet, the fact that they've been able to raise $6.5 million early this year already says a lot.
We have no idea when they plan to launch but we decided we'd list them there anyway, just for future reference.
Conclusion
If you're looking for a more efficient buying experience in the NFT space, then you'll definitely want to start using an NFT aggregator.
Not only do they save you time but in most cases, you'll also be saving on gas as well.
Both Genie and Gem have very professional user interfaces and they are effectively copying features from one another anyway.
So in the end it really just comes down to what marketplaces you'd like to have covered.
For the time being, we are giving Gem the upper hand since they've successfully integrated with LooksRare and X2Y2 which are very popular in the scene.
Here at Tokenized, we want to help you learn as much as possible about the coming NFT revolution. We help you navigate this fascinating new world of non-fungible tokens and show you how you can integrate tokenization into your own business.