Are you looking for the best investment opportunities in the Play-to-Earn space?
Or maybe you just want to know what the best NFT games are right now?
Well, we've got you covered because we've done the analysis for you and this is the definitive list that you should be focusing on in 2022.
In this guide, you'll learn what the top NFT games are right now and how you can start making money with the best play-to-earn games.
If you already know what NFT game you would like to play and just want to buy some game assets, we have a comprehensive list of NFT websites that include NFT marketplaces as well (such as OpenSea).
Anyway, let's not waste time and get right to do. Here are the top 10 NFT games in 2022.
Key Points (tl;dr)
Don't care about reading and just want to know what the list of the best NFT games is? Well here you go.

The 10 Best NFT Games right now are:
Battle of Guardians
Guild of Guardians
Splinterlands
Axie Infinity
Gods Unchained
Ember Sword
Illuvium
Sandbox 3D
Idle Cyber
CryptoKitties
Like this content? Then share it!
Best NFT Games To Play & Earn Money in 2023
Here's the answer. Great article by @ChrisHeidorn right here: https://tokenizedhq.com/best-nft-games/

www.tokenizedhq.com
What is Battle of Guardians?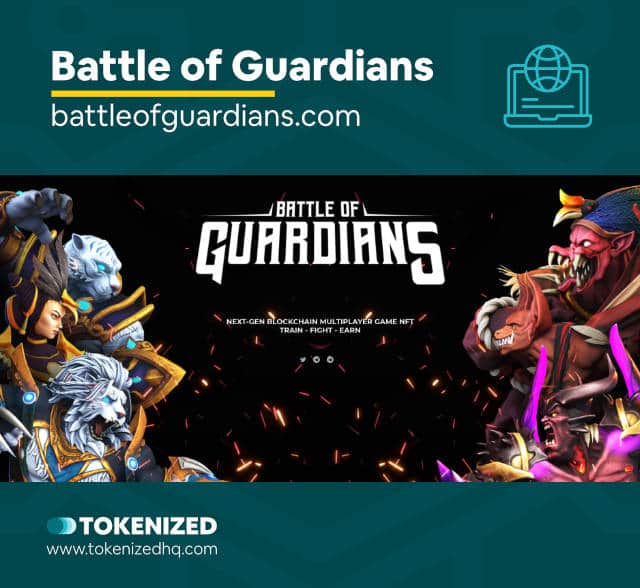 Battle of Guardians (BOG) is a real-time multiplayer NFT fighting game developed using Unreal Engine.
It is built one of best NFT games built on the Solana blockchain network.
In this advanced fighting game, players engage in one-on-one battles in various realms throughout the large game world.
The objective of the game is to continuously win battles by defeating the other player and thus earn more rewards.
Battle of Guardians is currently designed for PC gamers but is expected to expand its multiplayer platform to iOS and Android as well.
What is Guild of Guardians?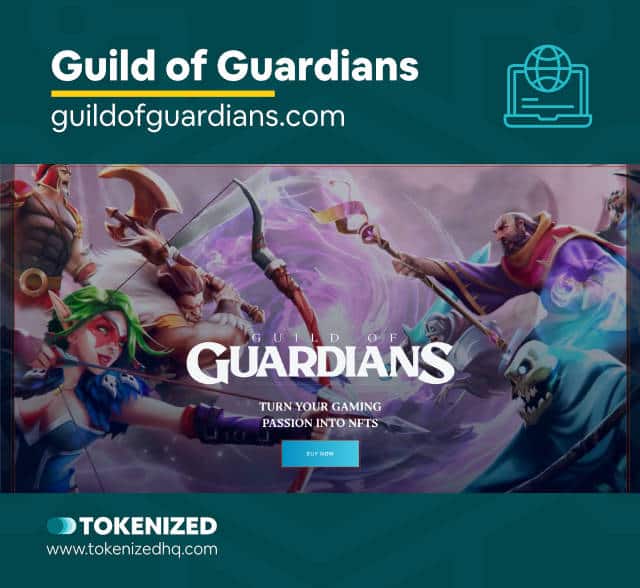 Guild of Guardians (GOG) is a multiplayer fantasy RPG game for mobile devices where players turn their passion for gaming into valuable digital assets.
The game uses blockchain technology to create a play-to-earn ecosystem around building teams of heroes, completing dungeons, and earning valuable resources.
The resources that players collect can be used to craft in-game items or new heroes which they can then sell for cryptocurrency or fiat money.
Guild of Guardians is not a single-player game but is focused on building communities and guilds.
What is Splinterlands?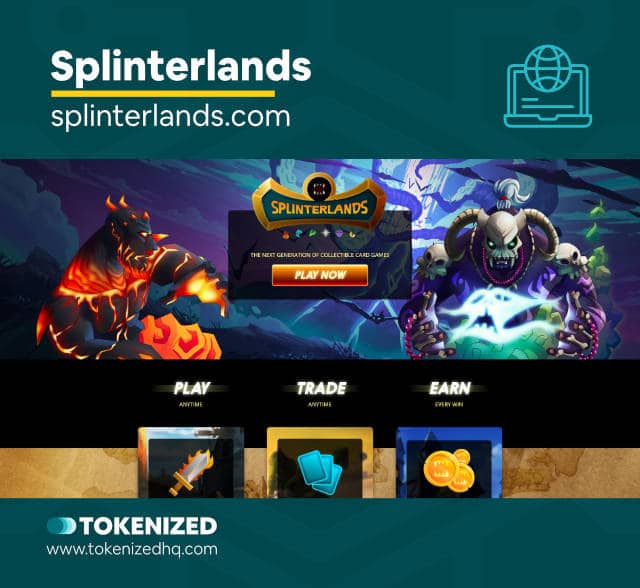 Splinterlands is a relatively new addition to the play-to-earn gaming genre within the NFT space.
The game was previously known as "Steem Monsters", operates on the Hive blockchain, and falls into the trading game genre.
The objective of the game is to fight against monsters and earn in-game rewards as you progress through the game.
Similar to most of the best NFT games, players can earn rewards daily by engaging in different types of in-game activities which include quests, ranked play as well as tournaments.
What is Axie Infinity?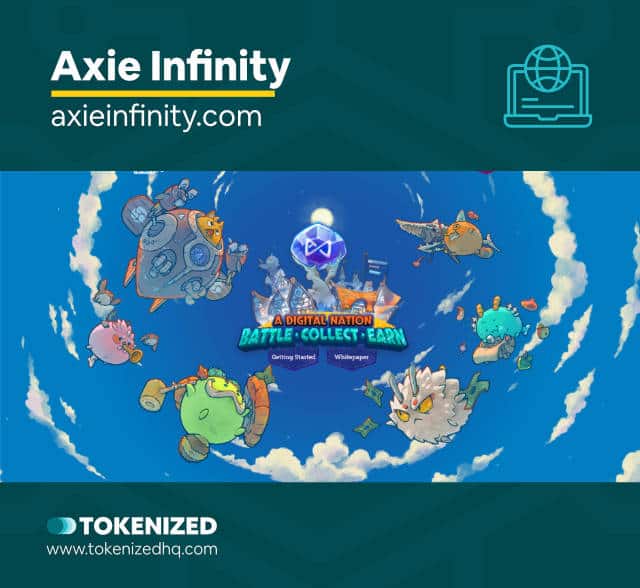 Axie Infinity is one of the most popular NFT games on the market right now and is definitely among the best NFT games to earn money.
The game was inspired by Pokémon fantasy world and built on the Ethereum blockchain.
In Axie Infinity players collect, raise, battle, and trade digital pets also known as Axies.
The gaming model involves earning rewards by investing your Axies, time and effort.
Successful players earn rewards in the form of Smooth Love Potion (SLP) tokens which can be used within the game or traded for other cryptocurrencies via exchanges such as UniSwap or Binance.
If you don't want to purchase an Axie NFT, you can also try to rent some via an NFT rental platform such as reNFT.
What is Gods Unchained?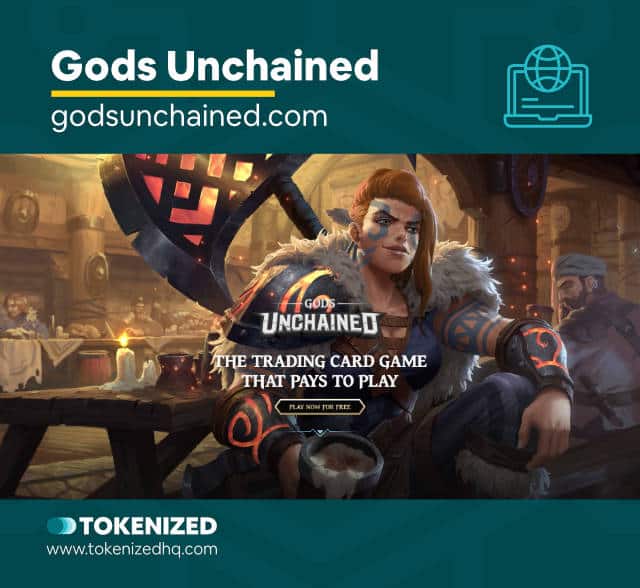 Gods Unchained is an NFT-based trading card game that is free to play and uses the play-to-earn gaming model.
Users play against each other and in a similar fashion as with traditional card games such as Magic: The Gathering.
Gods Unchained has become very popular within a short period of time and some cards of traded for as much as 12 thousand dollars.
Since the game runs on the Immutable X layer 2 blockchain, it comes with a gas-free playing experience both within the game as well as on its marketplace.
We actually expect the top NFT games of 2022 and 2023 to all run on some form of layer 2 scaling solution for Ethereum.
What is Ember Sword?
Ember Sword is a free-to-play massively multiplayer online role-playing game (MMORG) that is free-to-play and was built on the Ethereum blockchain.
It used Polygon as a layer 2 scaling solution which means that gas fees are negligible.
Ember Sword's gameplay involves creating characters, choosing a home nation and venturing through the world of Thanabus in order to complete quests, collect resources and craft items.
While the full game hasn't been released yet, the founders collected $200 million from 35,000 players in a massive land sale.
Needless to say there is a lot of attention and if that doesn't put it amongst the top NFT games of 2022, then what does?
What is Illuvium?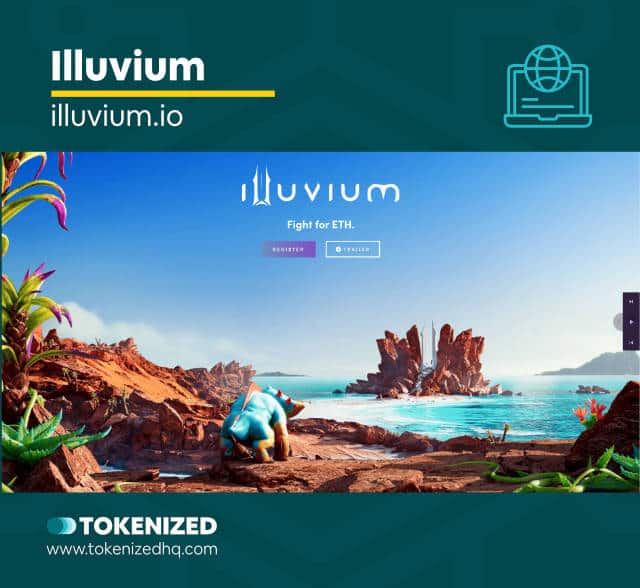 Illuvium is an open-world role-playing adventure game that was built on the Ethereum blockchain and uses a play-to-earn model which rewards users for in-game activity.
The gameplay doesn't involve gas fees since the team has implemented Immutable X as their layer 2 scaling solution.
The game itself combines many of the traditional RPG game elements which involve fighting against other players.
The game is set to launch later this year in 2022.
What is The Sandbox?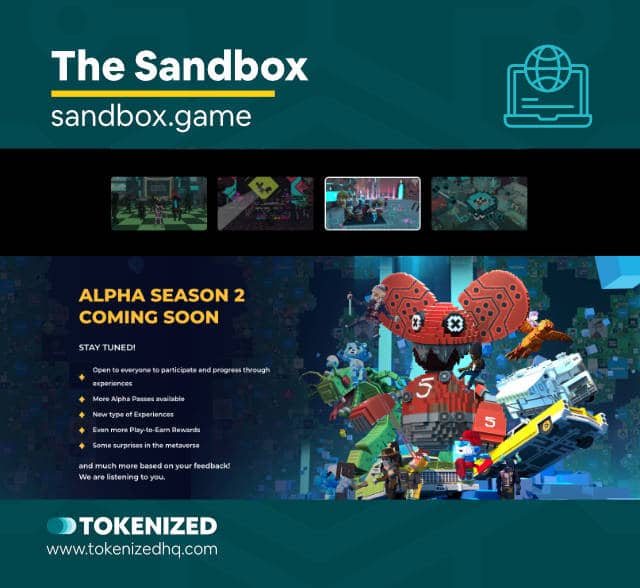 The Sandbox is a play-to-earn virtual metaverse in which you can play games, own land or even build your own games.
That's right, you can literally buy virtual NFT real estate in this digital world.
In that sense, it is somewhat different from other games since it isn't just a game itself, but rather a platform for other games.
The Sandbox is built on Ethereum and has its own cryptocurrency that is called "Sand".
It is amongst the most well-known candidates in the play-to-earn gaming space and it's fair to assume that despite being quite overhyped, it will leave its mark in history.
We wouldn't be surprised if many of the top NFT games of the next few years end up being built in The Sandbox.
What is Idle Cyber?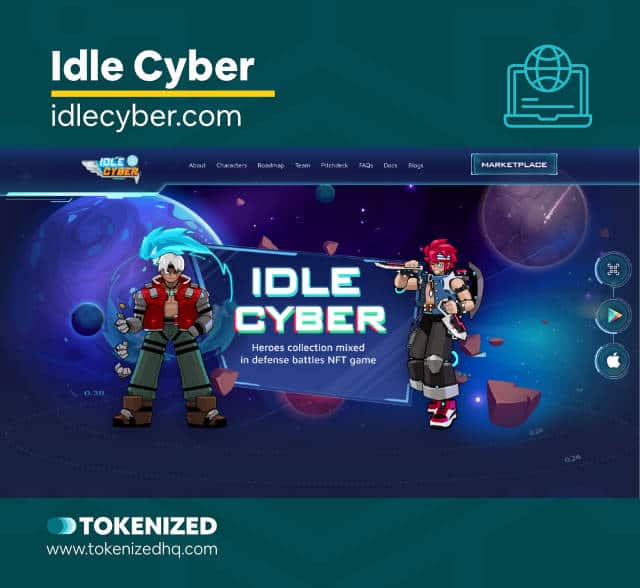 Idle Cyber is an RPG hero game collecting game built on the blockchain technology.
The game allows players to summon, merge and combat strange creatures that are trying to take over the world.
It's special since it's the first of a kind frontier defense game with huge amounts of content, level as well as a player-vs-player mode.
The alpha version of the game was launched later last year and new phases are scheduled for Q1 2022.
What is CryptoKitties?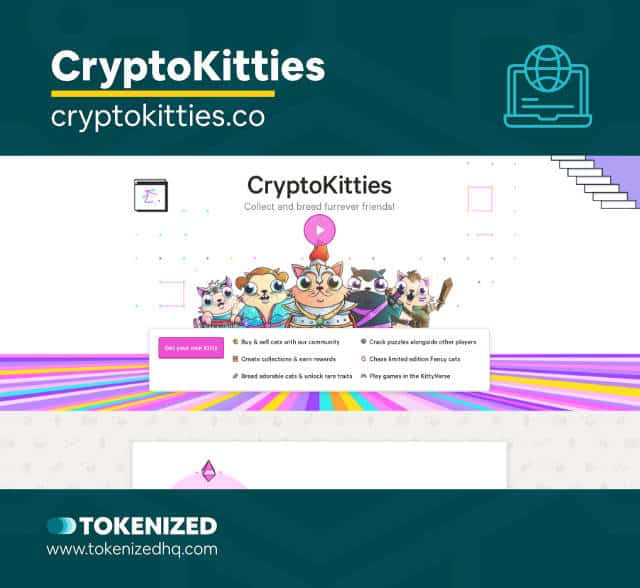 CryptoKitties was the first game that was ever built on the Ethereum network.
Players could buy, trade or breed new cats which special or rare traits which unique tokens based on the ERC-721 standard.
The developers of the game, Dapper Labs, are the origin of this entirely new gaming industry which uses NFTs as a way to capture and store value.
When CryptoKitties launched in 2017, it was so popular that caused the first-ever network congestion in the history of the Ethereum network.
Despite being a relatively old game, CryptoKitties is still around and is played by thousands of people around the world.
More NFT Games Worth Mentioning
This concludes our list of not only the top 5 NFT games, but the top 10 NFT games of 2021 and 2022.
The list of the best upcoming NFT games is long and we could continue to list them forever.
If you're keen to discover even more NFT-based games, check out this list of upcoming NFT games:
RaceFi
Rainmaker
Polygonum
Alien Worlds Games
CryptoBlades
Plant vs Undead
Farmers World
Forest Knight
Wolf Game
MetaWars
Sorare
Lightnite
Star Atlas
A lot of games are increasingly focusing on developing on top of layer 2 solutions such as Polygon.
This comes with lots of benefits in terms of cost, which is why a number of Polygon NFT marketplaces with a strong focus on GameFi assets have popped up in recent months.
Conclusion
While NFT games are often frowned upon by a large portion of the gaming community, this is largely related to the intention of many large game publishers to start monetization more and more aspects of games which used to be a once-off purchase.
Others even believe the NFT is a pyramid scheme.
Nevertheless, NFT games as a genre, and especially those that are free-to-play, are likely to have a big future ahead of them.
Just imagine how you would answer the following question from your friends and family: Can you make money with NFTs?
Your simple answer would be: But of course. I play games and earn money with them!
And then you could also tell them about all the other ways how to make money with NFTs.
There is quite a bit of criticism also around the carbon footprint of these games, given that the most popular blockchains are highly inefficient.
However, the vast number of layer 2 scaling solutions are more than likely to alleviate this problem or perhaps even solve it in the future.
By the way, if you want to stay updated on the latest blockchain gaming news, we recommend signing up for one of the NFT newsletters that we've researched for you.
Here at Tokenized, we want to help you learn as much as possible about the coming NFT revolution. We help you navigate this fascinating new world of non-fungible tokens and show you how you can integrate tokenization into your own business.