Want to know what the best Fantom NFT marketplaces are right now?
Or perhaps you're just fed up with all the gas fees on Ethereum and now you're looking for a cheaper and more efficient alternative?
Well, welcome to the world of Fantom, a cryptocurrency ecosystem that's not just inexpensive but also highly efficient and lightyears ahead of other blockchains in terms of sustainability.
In this article, we'll introduce you to some of the best Fantom NFT marketplaces available to the FTM ecosystem right now.
Let's dig in!
Key Points (tl;dr)
Fantom is one of the most efficient and advanced smart contract networks in the world, primarily thanks to its DAG architecture.
Its NFT ecosystem is still relatively small, however the low-cost nature of its network has the potential to become a very attractive value proposition for the NFT industry as a whole.
We've put together a list of the 8 best FTM NFT marketplaces on the market:

NFTKey
tofuNFT
AirNFT
Ovre
ZooPet
Syfin
PaintSwap
Artion
For detailed analysis on the top 3 NFT marketplaces for Fantom, PLEASE READ THE FULL ARTICLE.
Like this content? Then share it!
The 7 Best Fantom NFT Marketplaces in 2023
Here's the answer. Great article by @ChrisHeidorn right here: https://tokenizedhq.com/fantom-nft-marketplace/

www.tokenizedhq.com
What is Fantom and FTM?
Fantom is an advanced distributed ledger network that uses a directed acyclic graph (DAG) to address the blockchain trilemma around decentralization, scalability and security. Fantom's network is able to process transactions are considerably higher speeds and at lower cost. FTM is it's native token.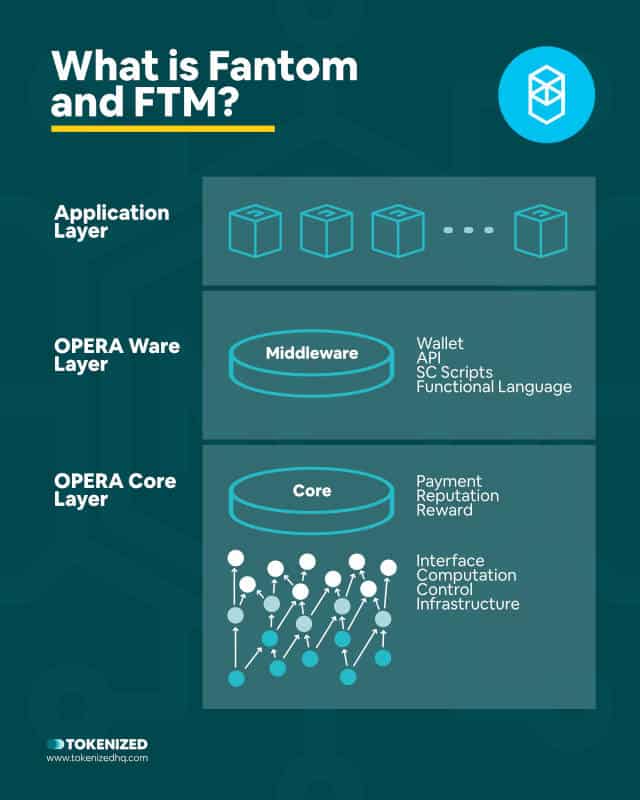 Most people who are broadly familiar with crypto know about Bitcoin, Ethereum, Solana, and maybe a handful of other blockchains in the top 10.
That's because most of the attention is focused on the biggest projects and only a few people know about Fantom NFT marketplaces.
The industry also tends to call itself the "blockchain" industry, even though that's not entirely correct.
Blockchains are actually only a subset of a larger category of technologies called "Distributed Ledger Technology" (DLT).
And while blockchains do represent the vast majority of these distributed ledgers, there's another subset that is often overlooked or neglected, even though it might be the game-changer we all need.
Say hello to the DAG, which stands for "Directed Acyclic Graph".
We won't bore you with all the minute details, but DAGs have the potential to solve the famous blockchain trilemma between decentralization, scalability, and security.
There are a number of projects working on DAGs, including IOTA, Nano, and of course Fantom.
Fantom stands out from its competitors because it was one of the first smart contract platforms built on top of a DAG.
This is big because NFT marketplaces and dApps are one of the main reasons that many popular blockchains are becoming increasingly congested and suffering from high gas fees.
Therefore an efficient and fast DAG-based solution may turn out to be the solution we've all been waiting for, especially among avid NFT fans.
Ethereum's gas fees have become prohibitively expensive, making it very difficult for new users to access the market.
And this will ultimately slow down its growth and push users towards other, cheaper alternatives such as SOL NFT marketplaces, Avax NFT marketplaces, or Tezos NFT marketplaces.
Case in point, you're reading this article about Fantom NFT marketplaces because you obviously don't want to make $100 just to mint an NFT.
But don't worry, there's hope!
8 Fantom NFT Marketplaces You Should Know
NFTKey
tofuNFT
AirNFT
Ovre
ZooPet
Syfin
PaintSwap
Artion
Alright, so before we dive into the entire list of the best Fantom NFT marketplaces, let's have a quick look at how Fantom's NFT ecosystem is yet up.
When it comes to NFT marketplaces, many people talk about "open" and "closed" marketplaces.
So what do they mean by that?
Well, an open NFT marketplace essentially lets you bring along your own NFTs and smart contracts, but also lets you take the NFTs you created on their platform to other NFT marketplaces.
Closed NFT marketplaces give you the same set of tools as others, but they make it impossible to trade your NFTs on competing platforms.
Early movers always have an incentive to lock users into their "walled garden" because as long as there is no competition, it makes their product incredibly "sticky".
So, for example, even though OpenSea claims it is decentralized and it lets you trade all sorts of NFTs on their marketplace, many of the NFTs you create using their tools are not supported elsewhere.
So you're effectively locked into their "garden".
Amongst the different Fantom NFT marketplaces, some are open and some are closed.
For the purposes of this list, we will be ranking the marketplaces not by how open they are, but rather by how focused they are on the Fantom ecosystem as well as their significance.
8. NFTKey
NFTKey definitely isn't the first NFT marketplace Fantom users think of when they want to mint a new NFT.
That's mainly because the platform is primarily dominated by NFT projects for the Harmony blockchain.
It also supports a variety of other ecosystems such as Ethereum, Polygon, Binance Smart Chain, and Avalanche.
However, Fantom definitely is the runner-up with a sizeable amount of trading going on for Fantom NFT projects.
Features include:
Various listing options
Collection rankings
Rarity filters and sorting
Price history
Creator royalties
2% service fee
7. tofuNFT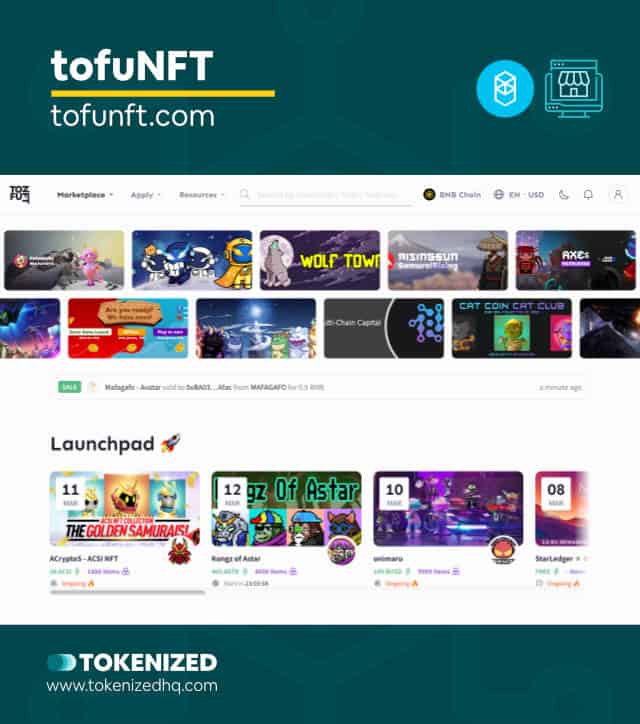 tofuNFT sometimes feels like the Binance of NFT marketplaces.
Not only is Binance Smart Chain their primary NFT ecosystem, but they also cover more than 20 other blockchain ecosystems, including Fantom.
So even though tofuNFT isn't a pureplay Fantom NFT marketplace, they still support it.
Even though this strategy can help to attract more users and thus potentially increase overall liquidity, most people tend to stay within one NFT ecosystem.
Nevertheless, if you're looking to trade Fantom NFTs, this might be a good arbitrage opportunity.
Features include:
Various listing options
Collection rankings
NFT verification
Launchpad
Tiered fee structure (0-5%)
6. AirNFTs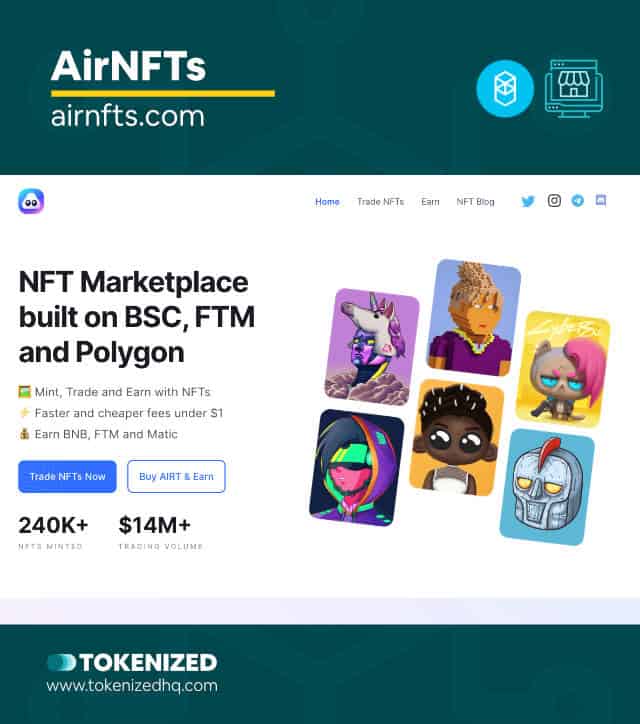 AirNFTs are the last platform on our list that isn't just a Fantom NFT marketplace, but rather a multichain marketplace.
It supports Binance Smart Chain, Fantom, and Polygon as well, although it's primarily dominated by BSC projects.
Considering how slick and clean their website is, it's not surprising that they list user experience as one of their core objectives.
Features include:
Various listing options
One-click minting
Mobile app
NFT verification
Launchpad
Native token $AIRT with staking
2.5% service fee (this info was hidden away in a blog post)
5. Ovre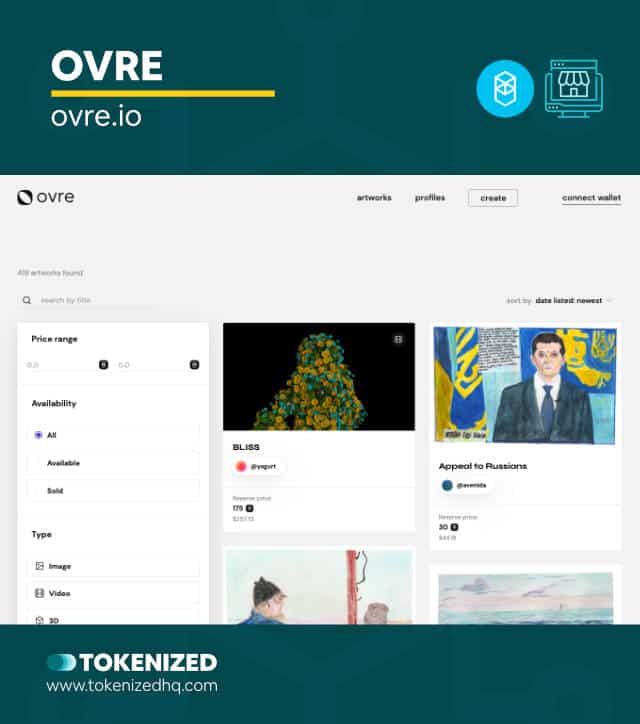 Ovre is the first Fantom NFT marketplace in our list that only serves the FTM ecosystem.
What's a bit striking is how obvious it is that they were inspired by the user interface from the Foundation NFT marketplace.
It's clear that they are striving for a more curated art experience which usually requires a little more simplicity and aesthetic.
That being said, unless you're a real artist, don't bother with Ovre because you'll have to hand in an artist application first.
Features include:
Basic listing options
Curated marketplace
No info on service fees
4. ZooPet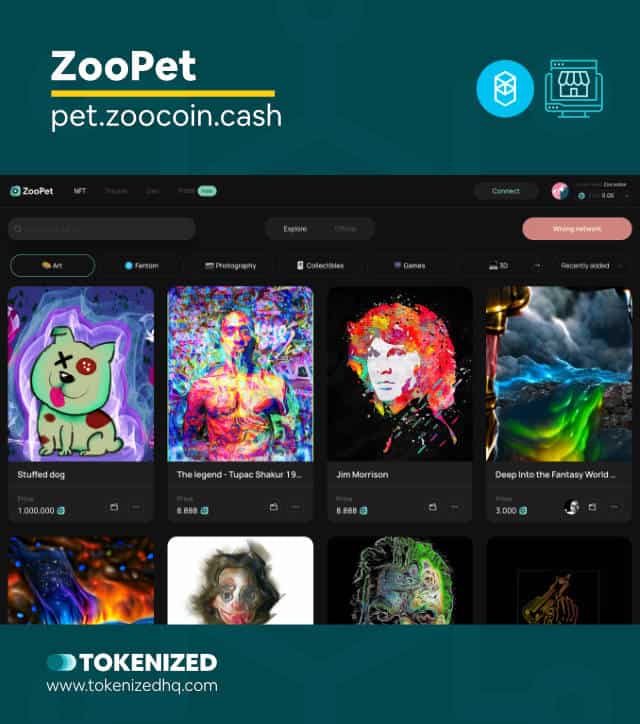 Next up is ZooPet, mainly because the curated Fantom NFT marketplace "Ovre" that we just spoke about is powered by the creators of ZooPet (ZooCoin).
Zoo is its own ecosystem of decentralized applications built on top of the Fantom Opera network.
And they also have their own easy-to-use NFT marketplace, although we should point out that this is an NFT marketplace Fantom users will need to buy new tokens.
All transactions on ZooPet are done using their native $ZOO token, so this might not be right for you.
Features include:
Various listing options
Minting tools
Verified colletions
Artist tipping
No info on service fees
3. Syfin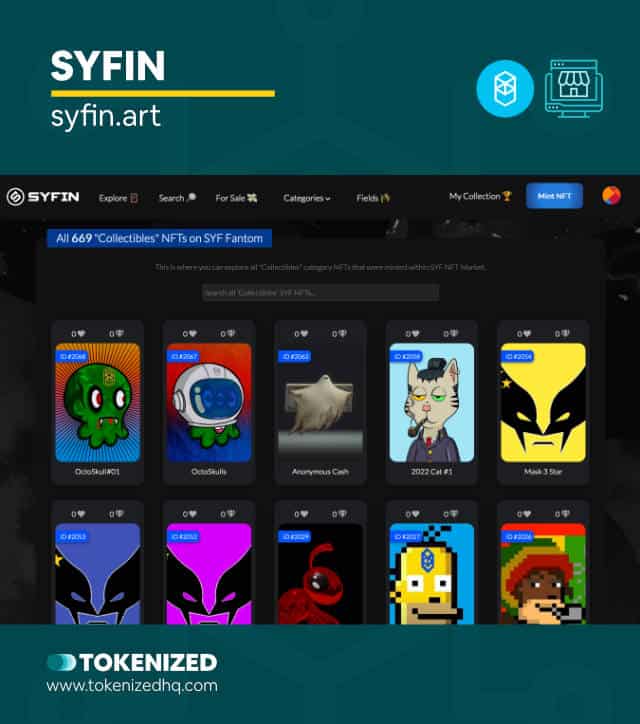 The Syfin NFT marketplace is part of a larger ecosystem of products, very similar to ZooPet.
Once again, the challenge here is that these aren't actually NFTs that are traded in Fantom's native currency, but rather in the currency of the Syfin ecosystem.
You may or may not like this approach.
That being said, we had trouble loading any of the NFTs on their marketplace.
Features include:
Basic listing options
No info on service fees
2. PaintSwap
PaintSwap originally started out as a DeFi platform for the Fantom network.
They now also have their very own Fantom NFT marketplace and it covers all of the basic features you'd come to expect.
However, we need to point out that the types of people who build DeFi platforms are very different from those to understand creators.
And that's why PaintSwap's list of features is relatively limited and overall, it's fairly obvious that this was built by engineers, not by creators.
Features include:
Basic listing options
Minting tools
IPFS media storage
Creator royalties
Native token $BRUSH with staking
2.5% service fees
1. Artion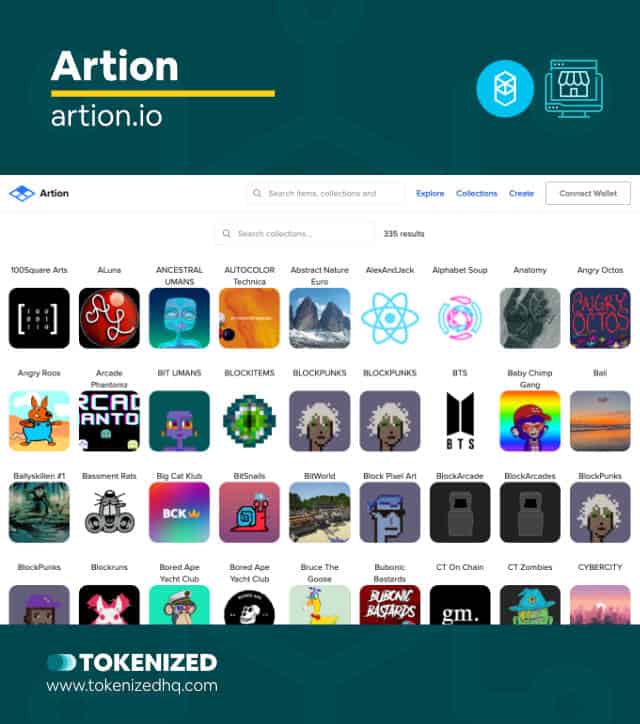 Artion is probably the most prolific Fantom NFT marketplace, simply because it comes from the original creators of the Fantom network.
That being said, it's not really the most feature-packed marketplace out there and it doesn't seem like there's a lot of development going on.
What's really nice though is the fact that it's a zero-free platform, so Artion doesn't take any fees from you when you make a sale.
Unfortunately, that might also be the reason why there is little incentive to improve the platform beyond what it is right now.
Features include:
Basic listing options
Minting tools
ZERO service fees!
Conclusion
While it's clear that the Fantom ecosystem is growing bigger by the day, NFTs are still a bit of a niche play in this area.
Nevertheless, for those who are committed to building on Fantom, these are the best FTM NFT marketplaces you'll find.
As this space continues to grow and more creators discover the convenience of low network fees, Fantom will surely be one of the great beneficiaries.
Here at Tokenized, we want to help you learn as much as possible about the coming NFT revolution. We help you navigate this fascinating new world of non-fungible tokens and show you how you can integrate tokenization into your own business.