Looking for some awesome NFT podcasts?
Or perhaps you're still new to the NFT space and are looking for some great audio content to listen to?
Just like NFT newsletters, NFT podcasts are an excellent way to learn about NFTs and also get the latest news on what's happening in the space.
In this guide, we'll introduce you to some of the most popular NFT podcasts that we know also give you the opportunity to listen in on some of their episodes.
Let's get right to it.
Key Points (tl;dr)
Podcasts are a great way to learn about NFTs from the comfort of your favorite headphones.
We've compiled a list of some of the best NFT podcasts that the industry has to offer, each one with it's very own style.
Like this content? Then share it!
10 NFT Podcasts That You Cannot Miss
Here's the answer. Great article by @ChrisHeidorn right here: https://tokenizedhq.com/nft-podcast/

www.tokenizedhq.com
What is an NFT Podcast?
NFT podcasts are audio-based talk shows, usually with 1 or 2 hosts, that cover the latest news and insights in the NFT industry. Most podcasts also invite guests from within the NFT space to discuss new projects and topics that are relevant to anyone who is interested in non-fungible tokens.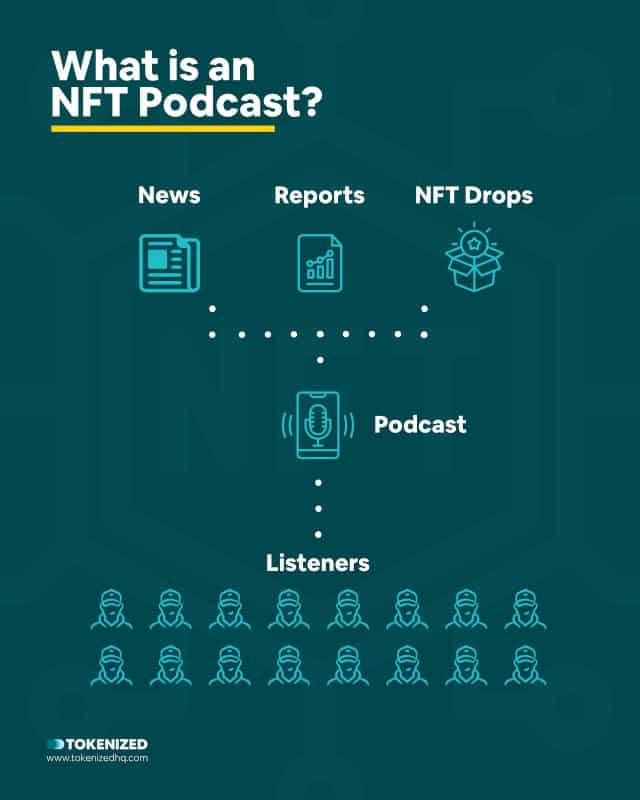 As life becomes increasingly hectic and free time more and more valuable, people are looking for creative ways to be more productive.
The amount of content that we consume on a regular basis has been going up steadily over the past few years.
However, not everyone likes to read and most people with a regular day job simply don't have the time to watch YouTube videos all day.
That is why audio is slowly taking over the world.
A few years ago people would give you a weird look if you send someone a voice message.
Today it's considered absolutely normal.
And the same goes for podcasts which have slowly taken over the spotlight on most audio streaming services.
In fact, podcasts are stealing tons of market share from music as well, mainly because humans love to learn about the topics they are interested in.
So it comes as no surprise that NFT podcasts have been popping up everywhere.
Whether you're new to NFTs or a seasoned veteran, there's an NFT podcast for everyone to enjoy.
That's why we've decided to put together a list of the best NFT podcasts that we know.
The Best NFT Podcasts in 2022
While this list of NFT podcasts is far from complete, we believe that the ones we've selected are amongst the cream of the crop.
We recommend listening to at least 2 or 3 of them in order to get to know the hosts of each show.
Everyone has their own preferences in voice and sympathies for different characters, so it's absolutely normal if you don't necessarily enjoy every single one of them.
Let's check them out.
1. The Nifty Show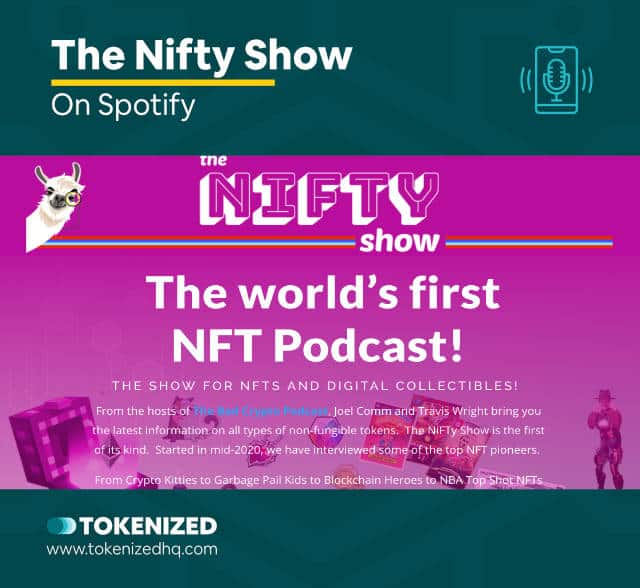 "The Nifty Show: Digital Collectibles and NFTs" is hosted by Joel and Zach Comm.
It prides itself as the world's first podcast for digital collectibles and non-fungible tokens.
After getting started in mid-2020, the two brothers have already recorded more than 100 episodes since.
2. Probably Nothing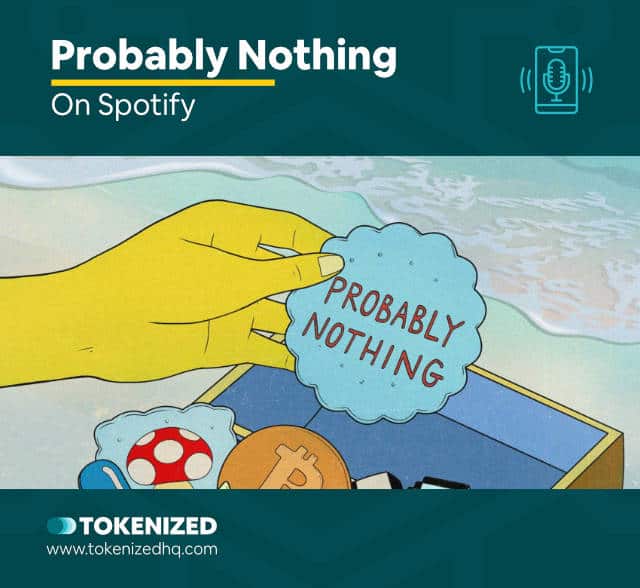 "Probably Nothing" is a podcast series that was started by Alexis Ohanian (Founder of Reddit) and Tiffany Zhong (Founder of Islands).
Together they aim to create the one-stop podcast for NFT news, deep dives and exciting interviews with industry and community leaders.
This is still a relatively new podcast that was launched in October 2021.
3. The First Mint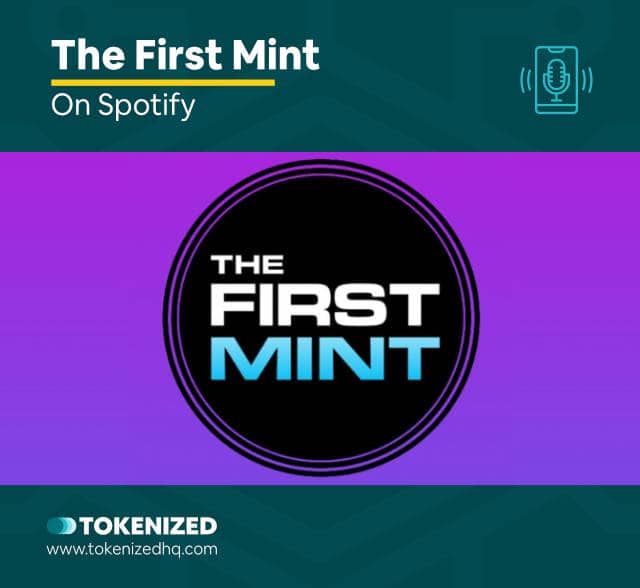 Founded by Luc Doucet, "The First Mint" has since grown into a larger team of NFT junkies and NBA Top Shots early adopters.
While the podcast originally started out with a strong focus on NBA Top Shots, it cast a much wider net since.
4. The Mint Condition
"The Mint Condition" is a weekly podcast that focuses on in-depth interviews about specific NFT topics with various leaders from within the NFT space.
They cover everything from NFT gaming, metaverse and digital art, all while still digging deep into stuff like NFT flipping or tools for creators.
5. Edge of NFT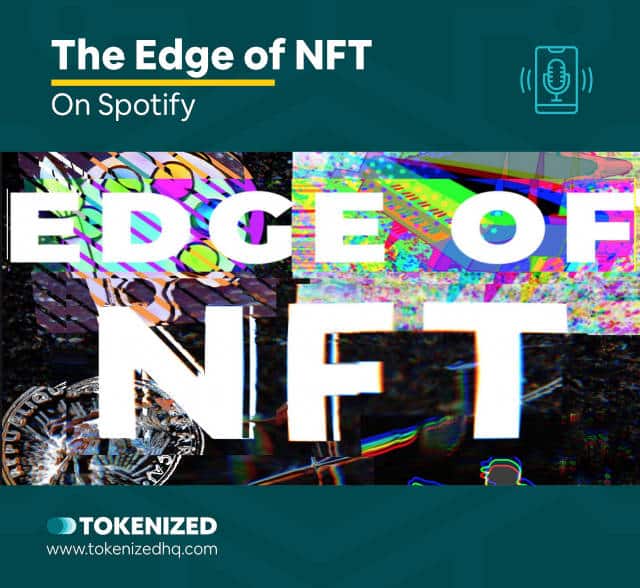 Given the wide variety of experience of its hosts Ethan Janney, Jeff Kelley and Joshua Kriger, it's not surprising that "The Edge of NFT" is a podcast with extremely compelling content.
Their aim to provide their listeners with the very hottest news of the week and to educate them about all things NFT.
The founders themselves have stated that the podcast is best for listeners who consider themselves dreamers and futurists, creators and disruptors, movers and shakers.
6. Proof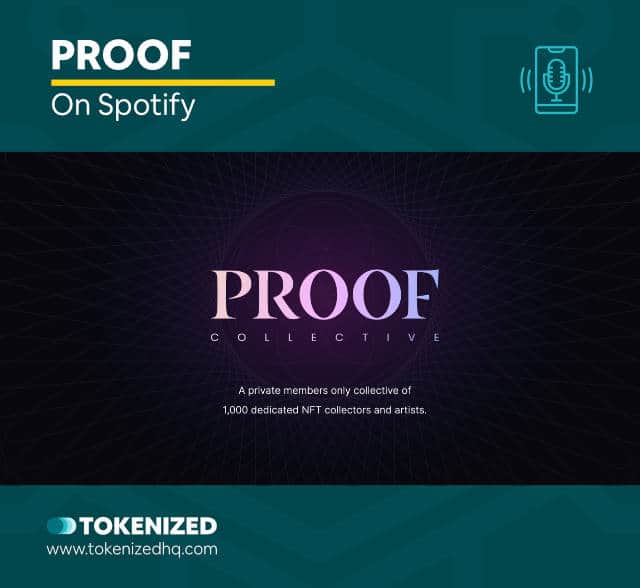 "Proof" is an NFT podcast that was started by serial entrepreneur and venture capitalist Kevin Rose.
Kevin is best known for founding the Web 2.0 social bookmarking site Digg, but he's also been a General Partner at Google Ventures and has even been featured on the Jimmy Fallon Show.
Proof is somewhat special because it's one of the few podcasts that launched its own NFT collection with a limited number of 1,000 tokens which grants holders with exclusive membership benefits.
This is exactly the kind of stuff that now pretty much anyone can do with the help of OpenSea unlockable content.
7. Two Bored Apes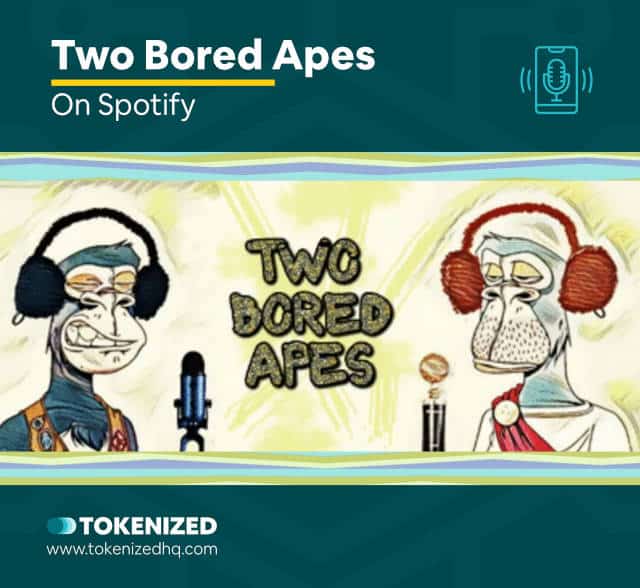 Hosted by Jamie and Roy (also known as Zeneca), the "Two Bored Apes" NFT podcast is considered one of the most insightful sources for discussions on NFTs.
However, if you're looking for something more bite-sized, then this NFT podcast might not necessarily be for you.
Many of the latest episodes are more than 2 hours long, though most listeners would confirm that every single minute is worth it.
8. Zima Red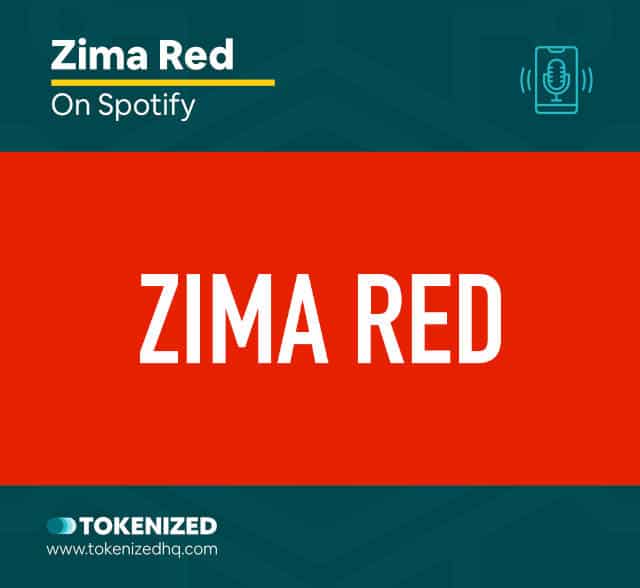 We've already mentioned Zima Red here before when we introduced you to some of the best NFT newsletters in the industry.
Well, it probably comes as no surprise that there's also a Zima Red NFT podcast, which explores some of the more obscure aspects of digital assets, virtual worlds and anything related to NFTs.
9. Digitally Rare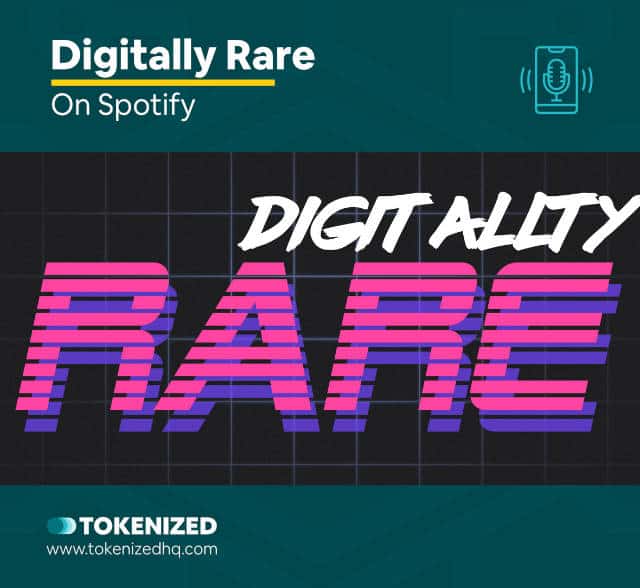 "Digitally Rare" is a fun and casual NFT podcast by co-hosts Matt Condon and Jonathan Mann.
The podcast has been around since 2018, so it's fair to say that they're part of the OG crowd in the NFT space.
10. NorCal and Shill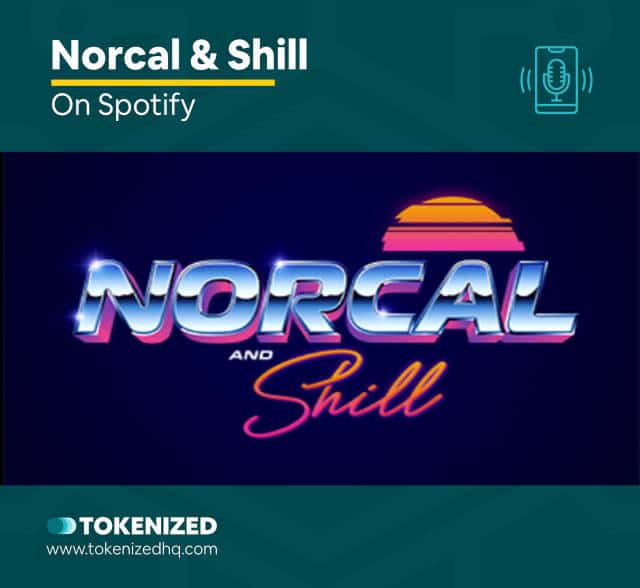 The last NFT podcast on our list is "NorCal and Shill", which is hosted by NorCal_Guy, a crypto OG who has evolved into an NFT genesis art collector.
Episodes usually feature an NFT artist and their crypto journey, which is always very enjoyable for listeners.
Conclusion
We could on forever because there are so many great shows being launched every month.
Podcasts are a great way to learn more about NFTs and lay some groundwork for anyone who is still new to the space.
For those who are more experienced, NFT podcasts provide an opportunity to discover some of the artists and community leaders in the space.
Here at Tokenized, we want to help you learn as much as possible about the coming NFT revolution. We help you navigate this fascinating new world of non-fungible tokens and show you how you can integrate tokenization into your own business.